Tweet
Yesterday, after picking up Neil in the park and hanging out with Kristie and Ren while they worked on the new Maple's location, we all walked down to this new bookstore in town to catch the book signing for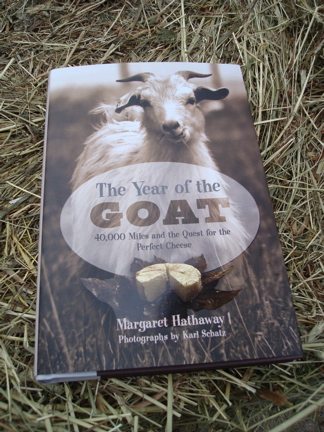 Rabelais was the perfect spot for Margaret's book to make its debut.
Surrounded by cookbooks, friends, fans of goats, fans of slow cooking, wine, goat cheese (and actual goat, which I did not try), you really can't go wrong.
Only one live goat was in attendance. He was happily munching hay and posing for pictures out in front of the shop.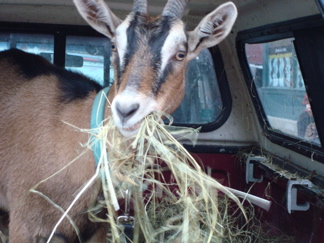 I'm really kicking myself for this one, but probably it was the wine. Yeah, it was the wine that distracted me and kept me from getting THE photo of the night. A group of monks walked by the shop, through the crowd around the goat, on their way to who-knows-where. There's no shortage of good restaurants in the neighborhood, so maybe it was just supper time for monks. Anyway, it was kind of a blessing on the event and the book, I think. If anyone managed to get a shot of them, let me know.
And because it's so hard to post and not share Dash with you, here is his reaction to the goat.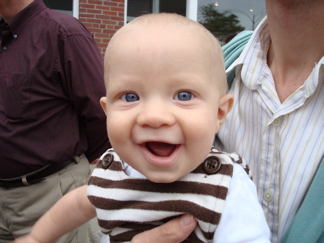 I think he likes him.
UPDATE: oops. i think the goat was a she.
Tweet