Tuesday, November 27th, 2007
And gifted me with this little lovely: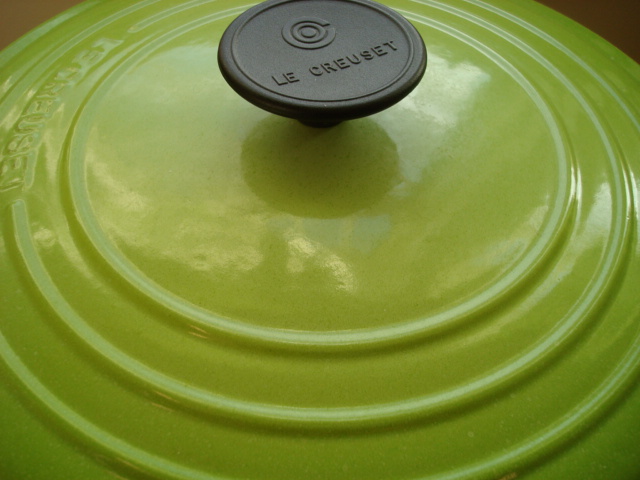 A nearly brand new 5.5 quart Le Creuset dutch oven in a lovely appley green. I'm in heaven!
Just in time for the stews and braises that will keep us well fed and warm all through the winter. Time to go scour the cookbooks and head to the grocery store. Anyone have any can't-miss recipes for me?