Tweet
Didn't I just promise to be better? I did, didn't I? Arrgh, I'm trying.
Actually, inspired by my favorite exhibit at the Common Ground Fair this past weeekend, make that, "Arrrr, I'm trying."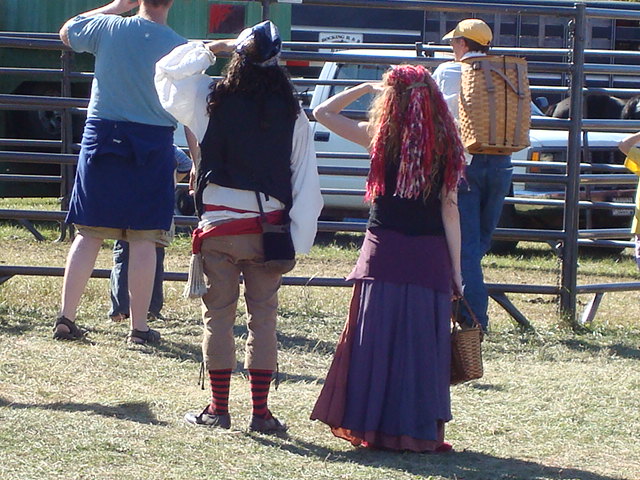 Who knew pirates love the fair? You all have seen that episode of Wife Swap, right? I can't believe I just uttered that phrase, but anyway. The episode with the modern day pirate family? Well, it's one thing on TV, but another thing to see them just a few feet in front of me in a classic, "Land Ahoy!" pose. Brilliant.
Tweet