Tweet
And that? And that? I thought so. We're having chicken tonight and I'm looking forward to the subtle change. Ha.
Dash had his first ever feast of Thanksgiving with us and my parents and he sampled a little of everything. Turkey from a local farm, potatoes, roasted veggies, etc.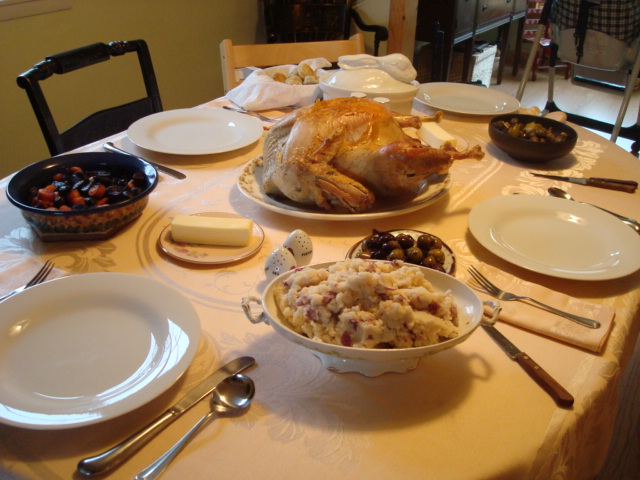 Gave a thumbs down for his usual favorite (sweet potato) and a huge, incredibly unexpected thumbs up for a new favorite (brussels sprouts).
That's right. I said brussels sprouts.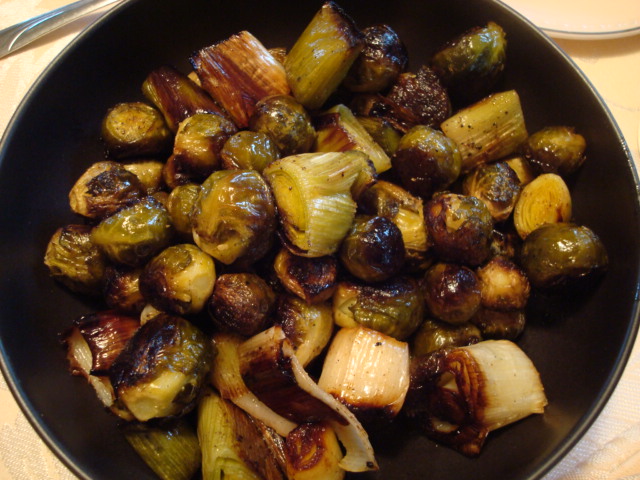 He got a whole one in his mouth before any of us could stop him (we're not exactly professionals, you know, we do what we can) and instead of spitting it back out or choking to death he calmly chewed it. With his gums. And then he reached into my plate for another. And another.
I tried to tell him that kids don't like brussels sprouts but he was having none of it. I'm so proud of him. Six sprouts later his hunger was satisfied and we could move on to more important things, like learning to walk. Kid's amazing. Seriously.
Tweet