Tweet
The newest member of the Sattin family. Just a little bitty thing still but I can't possibly hide it anymore.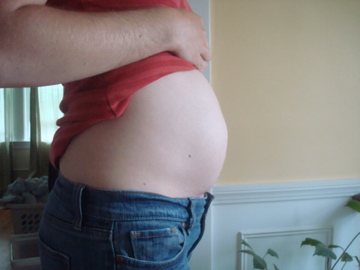 Can't really hide that basket of dirty laundry in the background either, can I?  
So this is what's kept me away. This and the morning sickness (which, by the way, sucks if you didn't know already), and the fact that Dash still wants to be held all day in spite of me having to run to the bathroom every so often.  
We're really excited to be welcoming a new baby into our family and I'm looking forward to the months leading up to the big day. I love being pregnant (minus the sick) so I plan to make the most of these few months. Not just going through all of Dash's clothes and other goods that can be reused, but also just enjoying it. Enjoying the belly. Enjoying the way it seems to make everyone smile around me. I love that! 
And also enjoying being a family of three for as long as that lasts. I think Dash will be a splendid big brother, though it does make me a little sad that he won't remember this time when we were just three.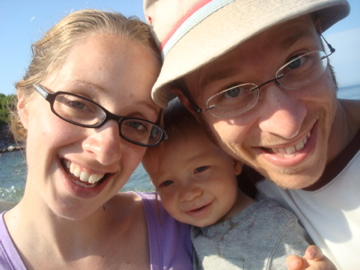 And a special note to the Dad before his second Father's Day… you're an amazing father with so much love for our little Dash. We are both so lucky to have you. 
Now get ready to do it again! Next year there will be two! 
Happy Father's Day to all.
Tweet