Tweet
… And we're back!
While I try to avoid unpacking, laundry, and basic house clean up that I neglected to do before we left, here are a few choice pictures from our delightful, relaxing, sunny week on the lake.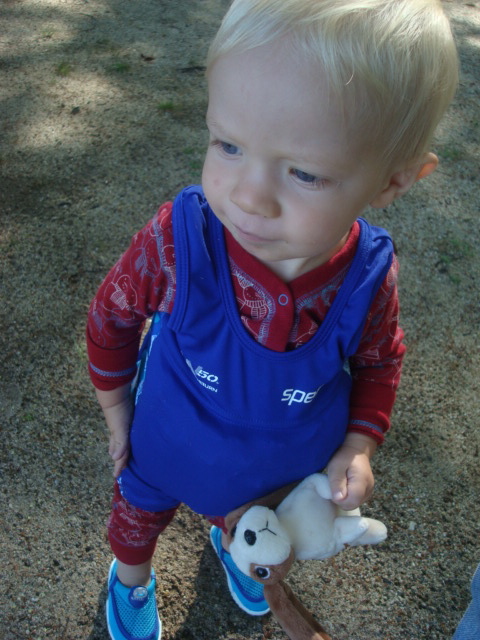 Dash ready for his early morning canoe ride. Note pj's, silly swim outfit, and doggie, who went on every canoe trip we took.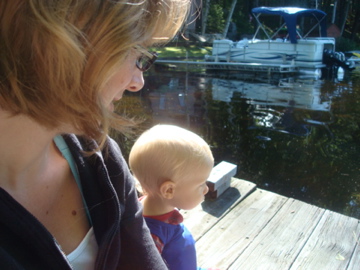 Sittin' on the dock on the murky side of our private peninsula.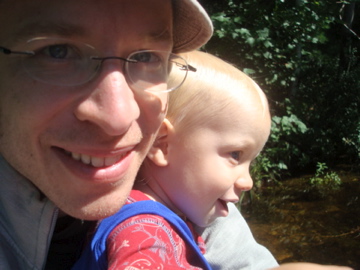 Happy baby and daddy.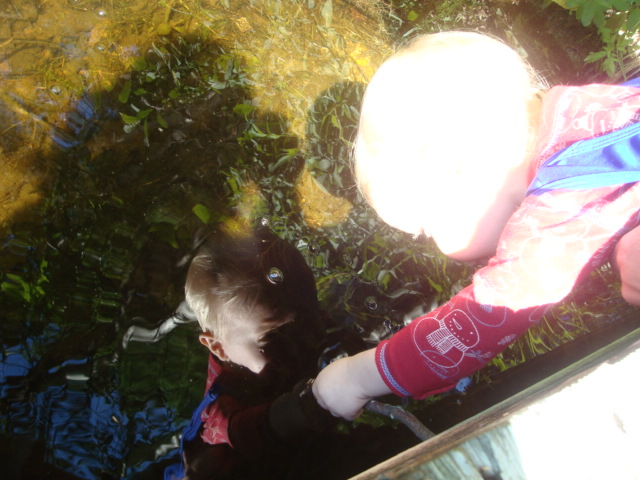 Anyone know how to edit out foolish-mom-shadow? It couldn't be avoided here and I really like this shot of Dash's reflection.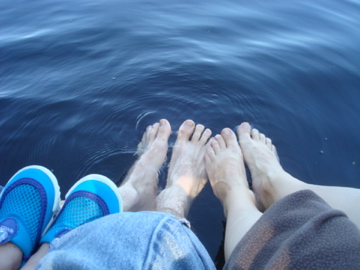 Gathered at the end of the dock one afternoon.
Ok, back to real life now. Hi everyone!
Tweet