Tweet
Walking around the house on a sunny Sunday afternoon, surveying the mess, picking up, planning to make new messes, thoroughly distracted.
I look down to check in with Zella, all snuggled in the carrier in hopes of keeping the cranks at bay.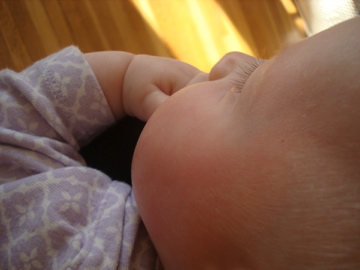 She had found her fingers and lulled herself into a happy sleep. So incredibly sweet that I just had to get the camera and try to capture it from my vantage point.
And from the front: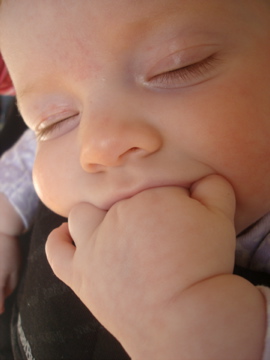 Tweet