Tweet
Mondays find me with just one baby on hand, a day for me and Zella. More often than not, Mondays this summer have been rainy and cool. Not exactly days you want to spend out doors. Not if you're me anyway.
Today, glorious today, is hot and sunny. Just the day to be outside in the garden, picking blueberries and soaking up the sun.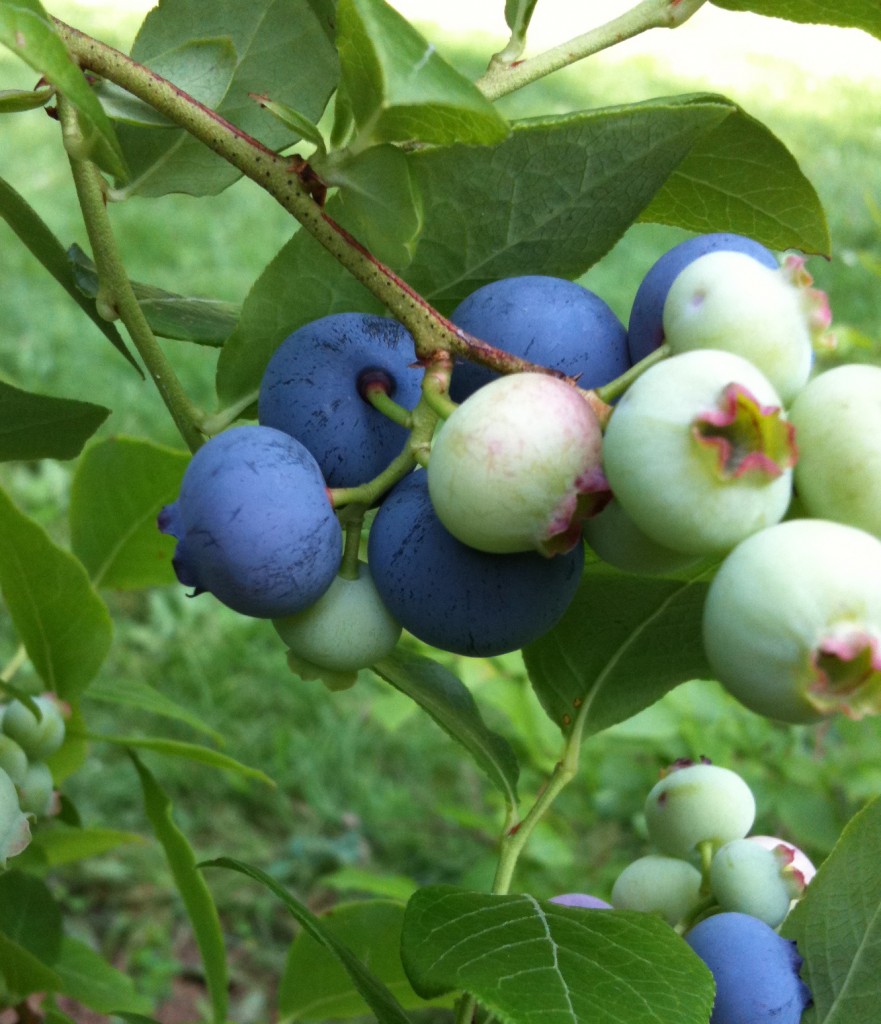 I love how we can harvest blueberries for at least a month during the summer. Seeing all the large, ripe blues is exciting, but what about all the potential in the greens? I can just about taste it.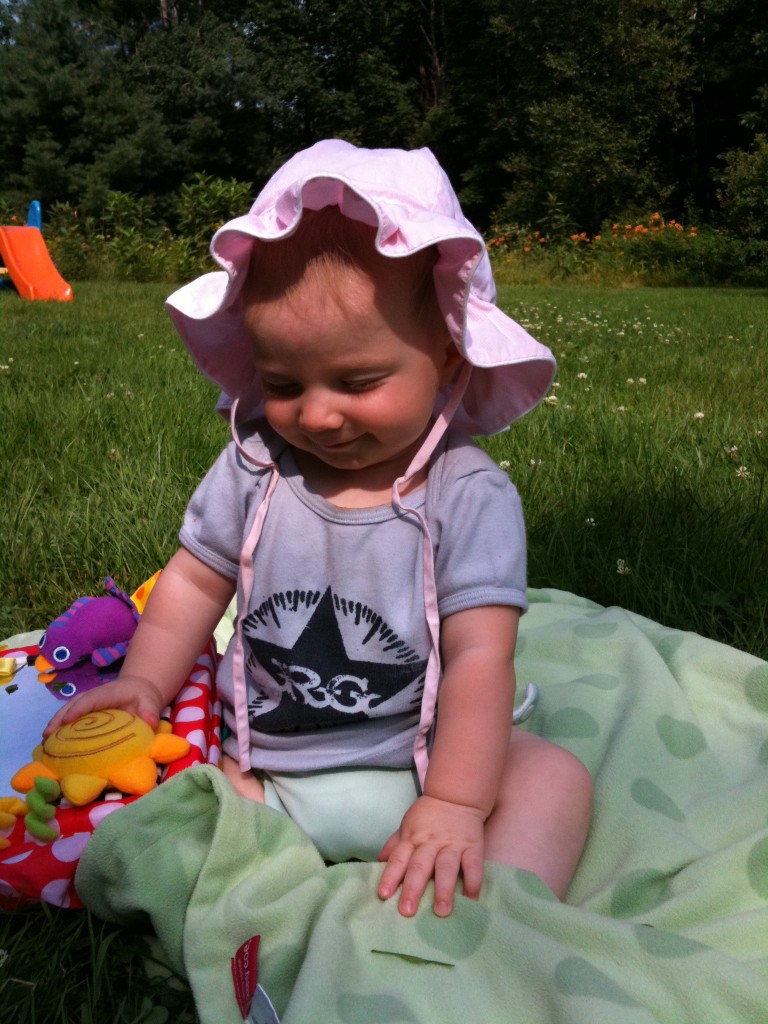 Thank you for sitting and playing happily. And for wearing this ridiculous hat.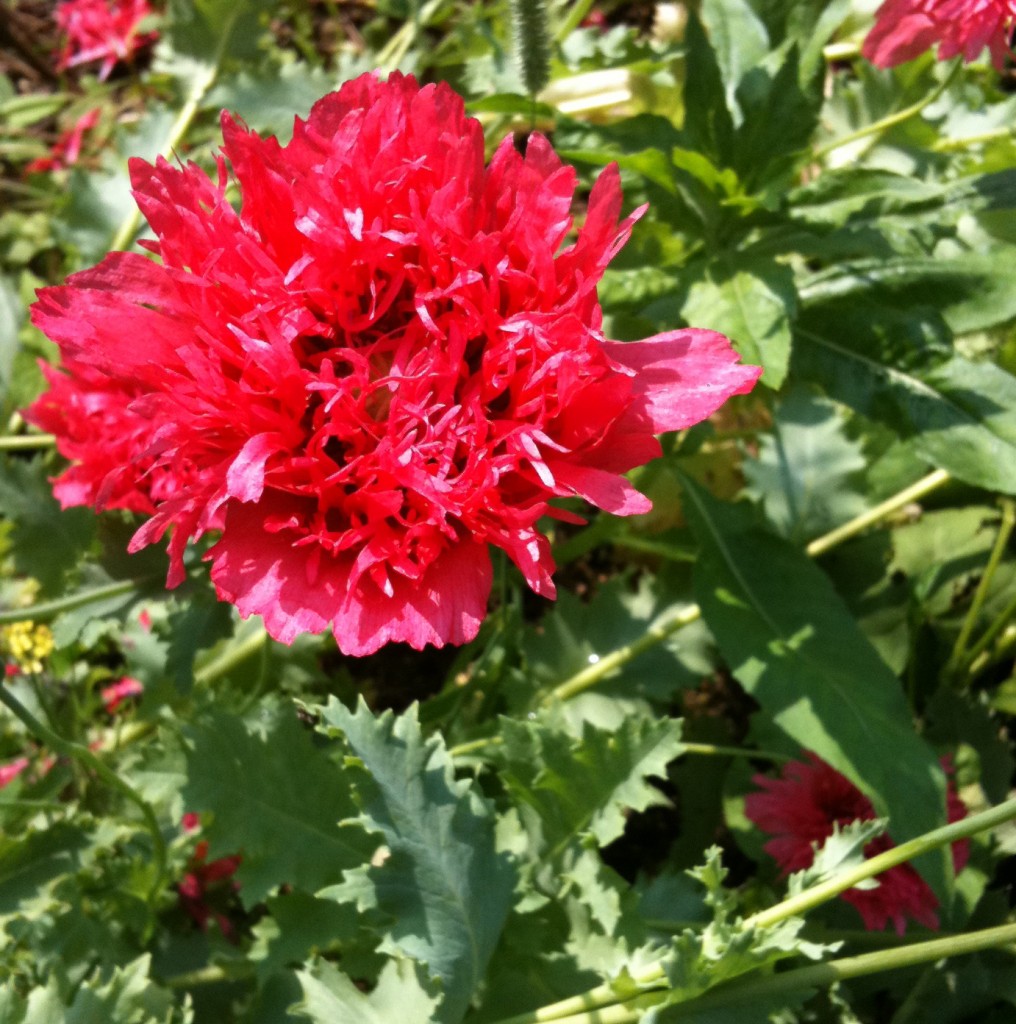 Crazy pink poppy.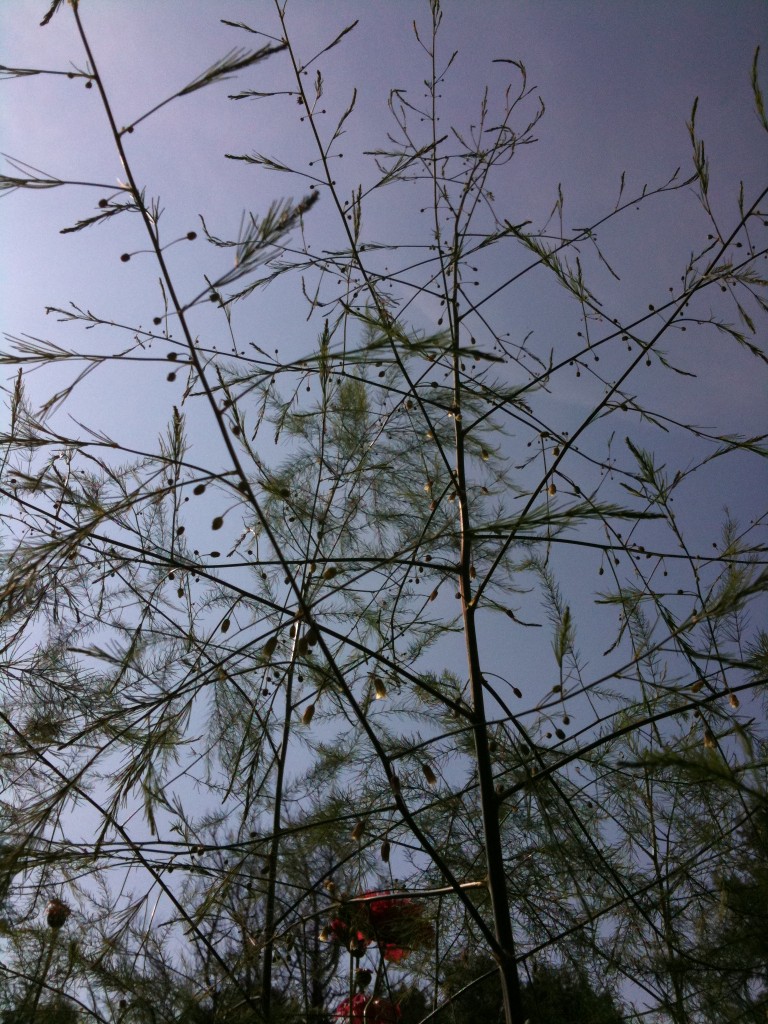 View from the asparagus.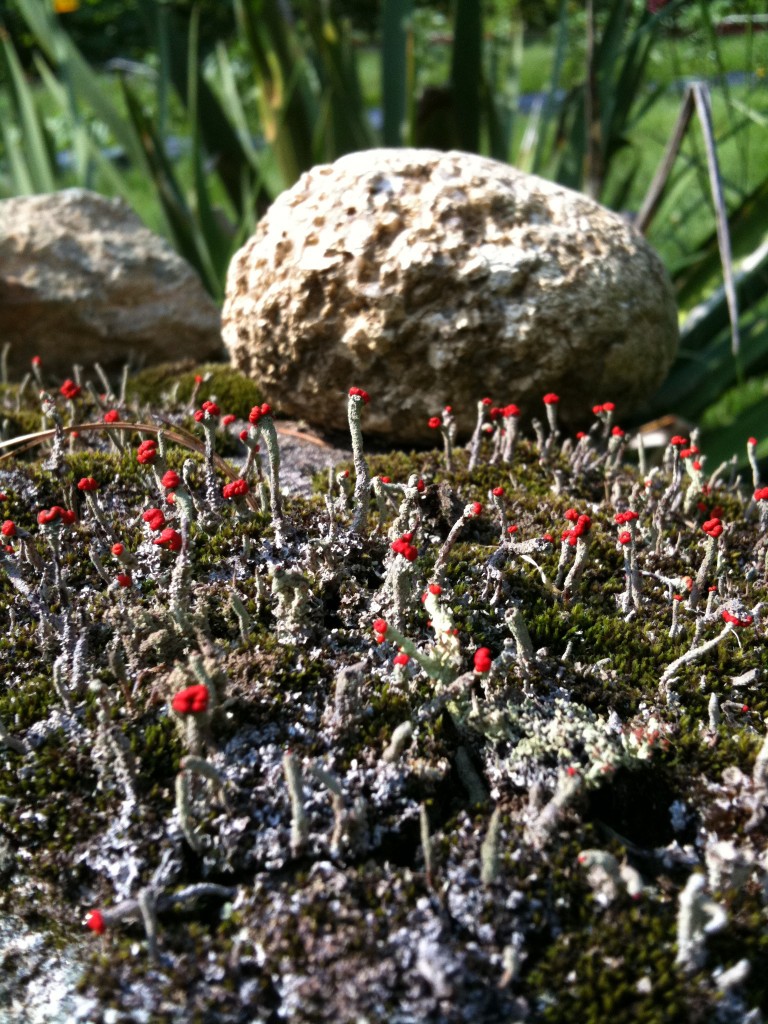 I love this stuff.
Tweet