Tweet
In which our heroine introduces her son, Dash, to the slide at the playground across from her old house. Dork Mom is excited.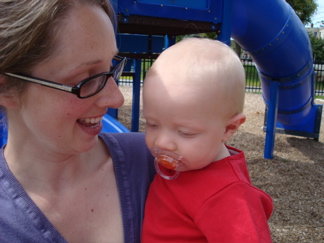 DM: See Dash? Slides are fun. Look… weeeeee.
Dash: eh.
DM: Silly baby. Come with me and I'll show you just how fun slides can be.
DM: he he he, sorry baby! Mommy should have remembered how clutzy she is and not tried to slide with 16 extra pounds in her hands. he he he. Kiss kiss.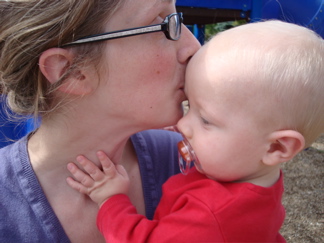 Dash: Don't ever do that to me again. I will kill you.
Tweet