Tweet
Does anyone else ever have this experience? You go to fold a basket of freshly washed and dried laundry, only to find this: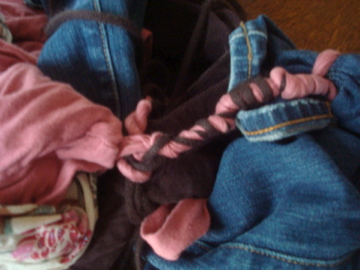 And this: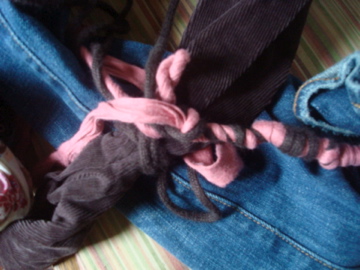 That's four different articles of clothing thoroughly intertwined in one of the most intricate knots I've ever had the pleasure of undoing. And I had already removed two other shirts from the knot before I took the picture.
What I want to know is, does this happen to everyone else? Is there some housewife laundry trick that I don't know about that would save me from spending 30 minutes unwrapping my clean and dry clothes before I can even fold them?
Anyone have any ideas?
Please?
As a side note, my king-size sheets always come out of the dryer in a twisted ball, so if this is some laundry-related mistake that I'm making, at least I'm making it consistently.
Tweet